Boarded-up Derbyshire country house hotel to reopen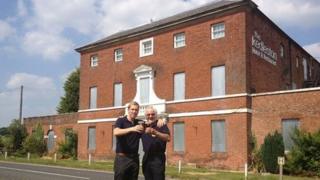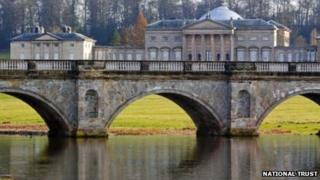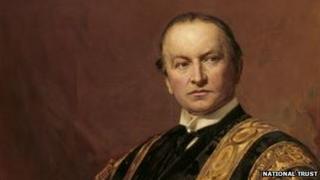 A boarded-up Derbyshire country house hotel, which forms part of the Kedleston estate near Quarndon, is to reopen after three years.
The grade II listed Kedleston Hotel was designed by Georgian architect Robert Adam in 1761.
It opened as a hotel in 1970 but has been closed for three years.
The Curzon family, which lives on the Kedleston estate, and the Derby Brewing Company are spending £750,000 redeveloping the building.
'Dilapidated state'
They plan to make the building into a five-bedroom hotel with a function room, restaurant and pub.
Head brewer Trevor Harris said: "The Kedleston Hotel is a beautiful building and I remember it back in its heyday.
"It has been a real shame to have seen its deterioration over the years.
"We are really looking forward to bringing it back to an exciting venue for people to enjoy once again."
The hotel closed in September 2010. It is the first large-scale restoration project the brewing company has taken on.
Mr Harris's son, Paul, the company's sales and marketing director, said: "It's in a dilapidated state. Structurally it's pretty sound but it looks pretty dated. There is a lot of 1970s decor and, in one room, the ceiling is coming in.
"However, the estate at Kedleston is one of the finest examples of Robert Adam's work and it's a real thrill for us to get our hands on it."
The hotel is owned by the Curzon family, which now occupies one wing of nearby Kedleston Hall. The rest of the hall is run by the National Trust.
The brewing company have taken on a 35-year lease to run the hotel.
Lady Helene Scarsdale said: "The Curzon family and I are delighted that The Derby Brewing Company are re-opening Kedleston Hotel.
"We are looking forward to Kedleston Hotel becoming alive again."
The hotel is scheduled to open in spring 2014.