Derbyshire council to cut Peak District tourist board funding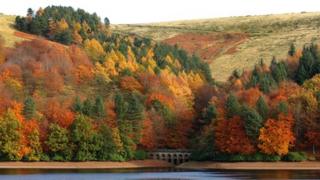 Derbyshire County Council has warned the tourist board which promotes the Peak District to expect a funding cut.
The Labour-led authority also wants Visit Peak District to focus more on the northeast of the county.
The council is cutting £30,000 of its £250,000 in funding because the current level is "unsustainable" in the economic climate.
Visit Peak District's David James said: "The gems that are available in all of Derbyshire are promoted."
Jewel in the crown
Joan Dixon, the cabinet member for jobs, the economy and transport, said: "We think it's a very important organisation that does great work for Derbyshire.
"Unfortunately, in the climate we're in at the moment, the amount of money we're paying for them is unsustainable."
Mr James, the group's chief executive, said: "We have to do a little bit more with a little bit less.
"But we do have to remember we are a public and private sector organisation and nearly half of our funds come from the private sector... and they want us to lead with our key asset which is the Peak District.
Ms Dixon said: "The Peak District is the jewel in our crown but we have other areas of Derbyshire that we'd like to see develop more as a tourist destination.
"In the northeast of the county we have Hardwick Hall, Bolsover Castle, Creswell Crags, and we'd like to see more emphasis on those sort of areas."
Ms Dixon said putting more focus on the other areas would also relieve pressure on the Peak District on busy bank holidays.
She added the council would work with Visit Peak District to come up with a new business plan which relies less on the public sector.