Hartington Street murder: Man, 18, is arrested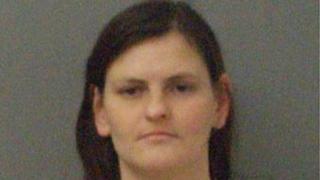 An 18-year-old man has been arrested on suspicion of the murder of a woman working as a prostitute in Derby.
Yvette Hallsworth was found by a passer-by on a service road behind houses on Hartington Street on Sunday morning.
Derbyshire Police said the 36-year-old, who had been working as a prostitute in the area on Saturday night, had been stabbed.
The man remains in police custody and is due to be questioned by detectives.
Miss Hallsworth, of Boyer Street, Derby, was last seen wearing camouflage-patterned leggings, a black fleece jacket and black Nike trainers.
She was white, about 5ft 4ins tall, slim with shoulder-length dark hair.