Kadeem Blackwood murder: Jury discharged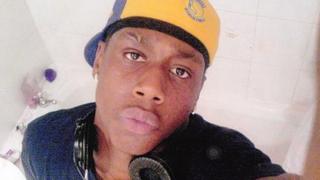 The jury in the retrial of a man accused of ordering the murder of a 15-year-old as part of a gang feud has been discharged.
Michael Hamblett-Sewell denies ordering the death of Kadeem Blackwood in Caxton Park, Derby, in November 2008.
The court heard Mr Hamblett-Sewell, 26, admitted falling out with Kadeem but insisted he was only aware of a gun moments before it was fired.
Another man is already serving a life sentence for pulling the trigger.
Callum Campbell, who was 19 at the time, was jailed in 2009.
The jury at Nottingham Crown Court heard although Campbell had pleaded guilty to the shooting, Mr Hamblett-Sewell had allegedly been behind it.
The court was told Mr Hamblett-Sewell had only met Kadeem "a couple of times" but was due to fight him the night before he died. However, Mr Hamblett-Sewell said he did not face him because "15 was too young".
Confirming he had gone to Caxton Park, Mr Hamblett-Sewell said he had expected to see a fight and only saw Campbell had a gun at the last minute.
He then told the court he had said "leave it" but Kadeem had pulled out a knife.
There was then a loud bang and Kadeem fell. Mr Hamblett-Sewell said he was "shocked and panicking" and he then ran off.