Alfreton water pipes repair work starts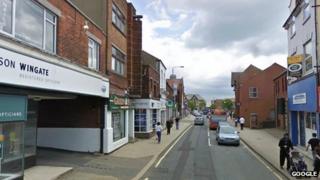 Work to replace water pipes will mean a month of traffic disruption in a Derbyshire town centre.
Severn Trent Water engineers moved in to Alfreton on Sunday to install about 300m of pipes in the town.
There will be temporary traffic lights to ease congestion while the work is carried out, which is due to be completed by July.
A spokeswoman said the £35,000 investment was necessary because the pipes were "prone to bursting".