Sudbury prison absconder Patrick Pugh arrested in Shropshire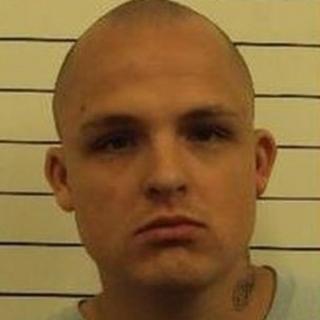 One of dozens of prisoners currently on the run from a Derbyshire prison has been arrested in Shropshire.
Supt James Tozer of West Mercia Police tweeted that Patrick Pugh, who has links to the area, had been detained on Friday evening.
The 24-year-old convicted robber escaped from Sudbury open prison in June.
At the time, figures obtained by the Press Association revealed 28 prisoners were missing from the category D jail.
Supt Tozer praised officers and tweeted: "Patrick Pugh's just been arrested for escaping from HMP."
Pugh had been serving a four-year sentence. Derbyshire Police said he had links to Shropshire.