Derby Royal Infirmary site: £4m loan to demolish Nightingale hospital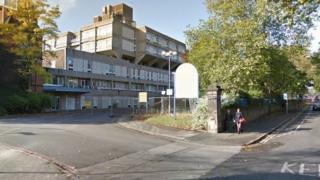 An NHS trust has secured a loan of nearly £4m from the government to demolish a former hospital with links to Florence Nightingale.
The Derby Royal Infirmary site has planning permission for 300 homes and shops.
Demolition work on the site, which has been derelict for five years, is to begin in January.
Derrick Conway, from the health trust, said it has had "significant interest" from more than 20 developers.
Historical features of the site, including a statue of the famous nurse Florence Nightingale, who helped develop the hospital during the 19th Century, will be kept, he said.
Developers have until November to make submissions for the 18.5-acre (7.5-ha) site.