Peak District National Park Authority agrees further budget cuts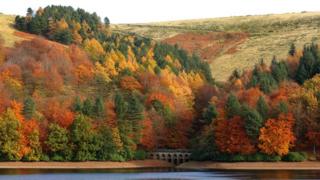 The Peak District National Park Authority says it needs to make further savings of £342,000 to cope with a reduction in funding.
In total, the authority's grant has fallen by £3.5m since 2010 - a cut of 36.5%.
Councillor Lesley Roberts, chair of the authority, said: "These are tough times and we need to balance the books."
The authority said it was looking at new ways of bringing in money, including offering sponsorship deals.
About 40 jobs have been lost to date but the authority said it would aim to make any further cuts on a voluntary basis.
Visitor spend
The authority's final budget for 2015-16 will be set at a meeting in February.
The Peak District recently featured in an ad campaign aimed at attracting tourists from the Gulf States and was also the first national park to appear on Google Street View.
The authority wants to increase the £365m visitors spend a year by providing better cafes and facilities and improving cycling trails.
The budget announcement follows a meeting in December at which members agreed to the savings.
The Peak District has also just appointed a new chief executive, Sarah Fowler, a senior official from the Environment Agency, who will replace Jim Dixon in the new year.
She said she would work with both staff and the local community to "tackle the challenges faced by the park".