Swadlincote spa fined after customers fall ill from bacteria after pamper party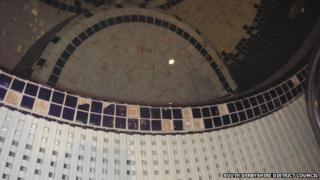 The owner of a bacteria-infested spa has been fined after four teenagers suffered painful rashes and puss-filled pimples after a birthday pamper party.
The girls fell ill after they visited the Kensington Salon and Spa in Swadlincote, Derbyshire in May 2013.
Inspectors found harmful bacteria in some areas was 24,000 times the acceptable level.
Owner Lisa Matthews admitted six charges of failing to ensure the safety of her customers and employees.
The girls were diagnosed with an infection of hair follicles caused by bacteria often related to spa pools.
Following an investigation, South Derbyshire District Council environmental health officers found a "lack of maintenance" at the spa.
They found the premises was significantly contaminated with the harmful bacteria, pseudomonas aeruginosa.
In addition there was limescale on shower heads, bacteria breeding around missing tiles on the spa and water tests had not been carried out in more than a year, it was found.
Ms Matthews was served with a notice to address these issues before continuing to trade.
Matt Holford, environmental health manager, said it was "crucial" for spas to carry out water tests regularly.
He said: "A variety of infectious agents are associated with the recreational use of water and these can affect the skin, ears, eyes, gastrointestinal and respiratory tracts.
"Thankfully in this case the council's prompt action prevented other people from falling ill with what can be a potentially very serious condition."
Derby Magistrates' Court heard Ms Matthews had been negligent and her duty of care to her employees and customers and had fallen well below the expected standard.
She was fined £2,500 and told to pay a further £1,000 in costs and £120 to her victims.