Rapist returns to Poland after name revealed by court challenge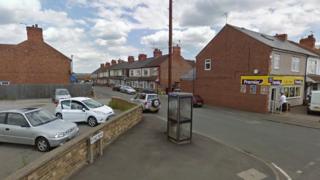 A man convicted of rape in Poland has returned there after he was arrested by Derbyshire Police who tried to keep his identity and nationality secret.
Marcin Jaworski, 20, was living in Shirebrook but was put on the sex offenders register for public drinking offence.
His identity was withheld because of community tensions, but later revealed after a court hearing.
Jaworski's solicitor Renata Jurenko said he had now returned to Poland.
Derbyshire Police had been concerned that a community protest in Shirebrook would "drive him underground" but the judge lifted any restrictions following a challenge by the Derbyshire Times.
The force later admitted the move had been a "mistake" and that Jaworski had "no right to secrecy".
Ms Jurenko said: "When the story broke he lost his job, he was frightened that be would become a victim.
"[Jaworski] was accused of being one of the most serious offenders you could possibly imagine, short of murder.."
The conviction is described as rape in Polish law, but in England is the equivalent of sexual assault contrary to schedule 3 of the Sexual Offences Act 2003.
Mr Jaworski, who subsequently moved to an address in Nottinghamshire, had been questioned by police after being found drinking in a prohibited area within Shirebrook.
It was then that further checks revealed he had been convicted of rape in Poland in 2014, which led to the police application to place him on the sex offenders register.