Councillor sorry over candidate 'nappy' comments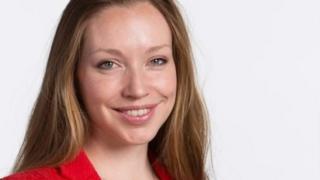 A councillor who said a heavily pregnant election candidate would be "too busy changing nappies to be a voice for the people" has apologised.
Conservative Jon Wright questioned whether prospective Labour MP Catherine Atkinson would be an "effective" MP.
Erewash Borough councillor Mr Wright made the comments in a Facebook discussion.
He has since apologised "unreservedly", although Ms Atkinson dismissed his retraction.
Mr Wright posted his remarks on Ilkeston Life's Facebook page underneath a post about Ms Atkinson becoming Labour's general election candidate in the Erewash seat,
It prompted a flurry of replies, some in support, but many against what he said.
Kathy Mee wrote: "And what has that got to do with politics? Are pregnant women all of a sudden incapable of doing anything? Lol do mothers all over the world not work or do anything because they children? Don't be so daft."
Mr Wright has since issued an apology in which he said: "If my comment appeared to be sexist or offensive in any way I unreservedly apologise, it wasn't meant to be that way."
After hearing of Mr Wright's apology, Ms Atkinson said in a statement: "The so called apology is no apology at all - he stands by his views."
Carol Hart, the leader of the Conservative Group at Erewash Borough Council, said his comments were "totally unacceptable" and a meeting will be held with him to discuss the matter.
Erewash election candidates
Catherine Atkinson (Labour)
Roy Dunn (Independent)
Martin Garnett (Lib Dem)
Ralph Hierons (Green Party)
Maggie Throup (Conservative)