Gulag survivor dies weeks after Polish honour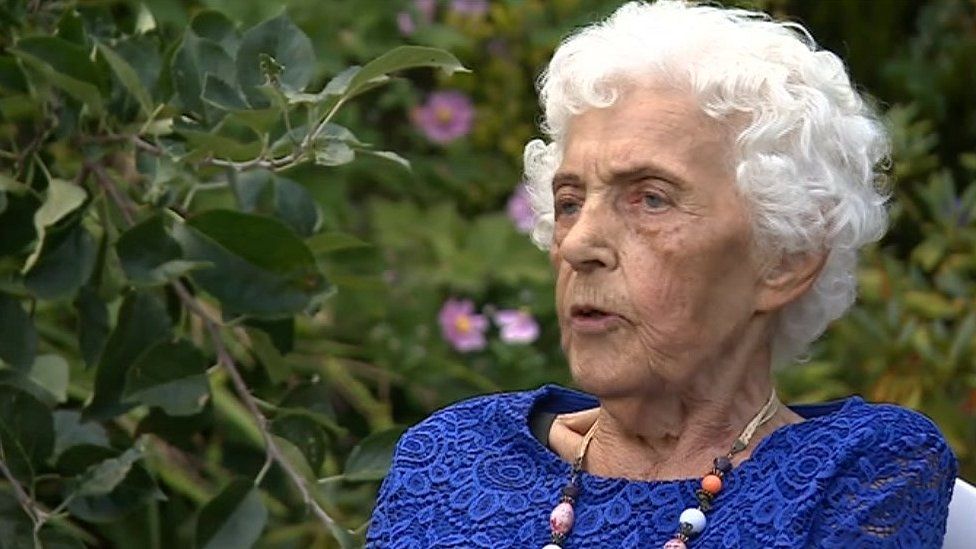 A woman who was recently honoured for her bravery in the Siberian gulags of World War Two has died aged 89.
Alfreda Starza was 11 years old when Soviet forces occupied the part of Poland where her family lived in 1940.
She endured six years in a camp where she saw many of her family die.
In August she was awarded the Siberian Exiles Cross by the Polish government at her Derby home. Her grandson, Daniel Starza Smith, said: "She was an inspiration to the family."
When Poland was divided between Soviet Russia and Nazi Germany, Joseph Stalin sent nearly a million Poles to camps.
She recalled: "They knocked on the door and said: 'Get ready to leave in two hours' time and leave everything'.
"Siberia was a hell, it was a hell. I didn't think we would survive.
"In front of me, all the friends of my age were just dying, dying like flies."
After facing malnutrition, disease and even bears, most of her close family returned to Poland at the end of the war.
When she was awarded a medal by the Polish consulate last month, she said "my great-grandchildren will love it".
Mr Starza Smith said: "She was a major inspiration to the family.
"To not only have survived but to have told her story in a memoir and been awarded this incredible cross.
"And she said she wanted to be remembered as someone who looked at the positives in life - she was not bitter."
Her ashes will be interred in Poland alongside her brother and mother.
Related Internet Links
The BBC is not responsible for the content of external sites.