Derby school support staff deal collapses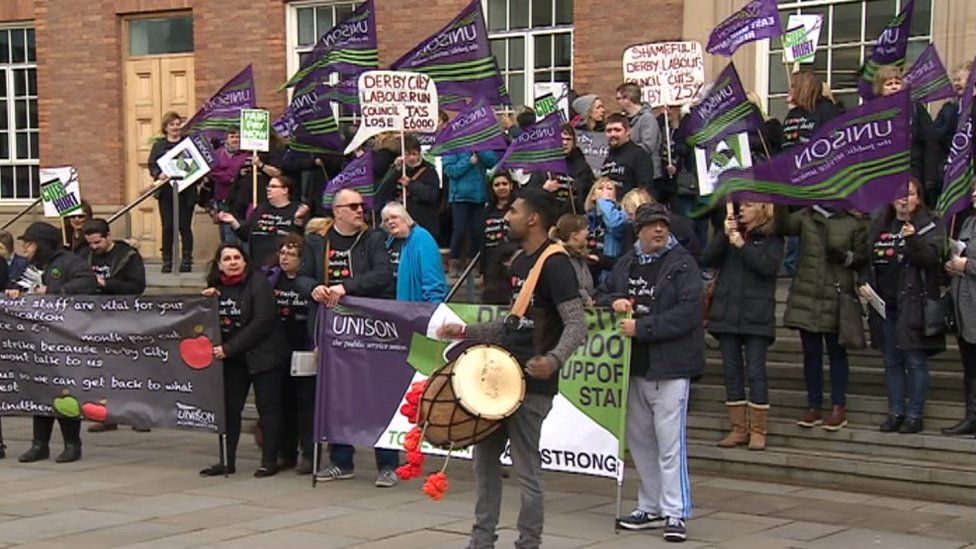 Schools in Derby are facing more disruption after a pay deal between staff and the city council collapsed.
Unison now says the council has "reneged on all parts of the agreement", while officials insist they have done all they can.
The original deal had the worst-hit workers share £2m to compensate the loss of hours and a new 52-week flexible contract for all support staff starting in September.
Now, the union has claimed the "council's leadership lurches from one crisis of its own making to the next".
Adrian Morgan, regional organiser for Unison, said: "There were three things we were looking at to fix for our members: their working week, looking at the working hours and the grade of pay.
"The council has reneged on all three parts of the agreement."
Councillor Baggy Shanker said: "We have done everything in the agreement - Unison have walked out of discussions, which is unfortunate.
"An important part of this is maintaining dialogue, so I would urge Unison to come back and continue talking to us."
Teaching assistant Jayne Daniels said she was "devastated" at the news.
Unison said it intended to bypass the council and, as schools manage their own budgets, work directly with head teachers to negotiate pay and conditions for support staff.
The deal affects staff at more than 100 schools.
Related Internet Links
The BBC is not responsible for the content of external sites.