Derbyshire officer sacked over police van sex act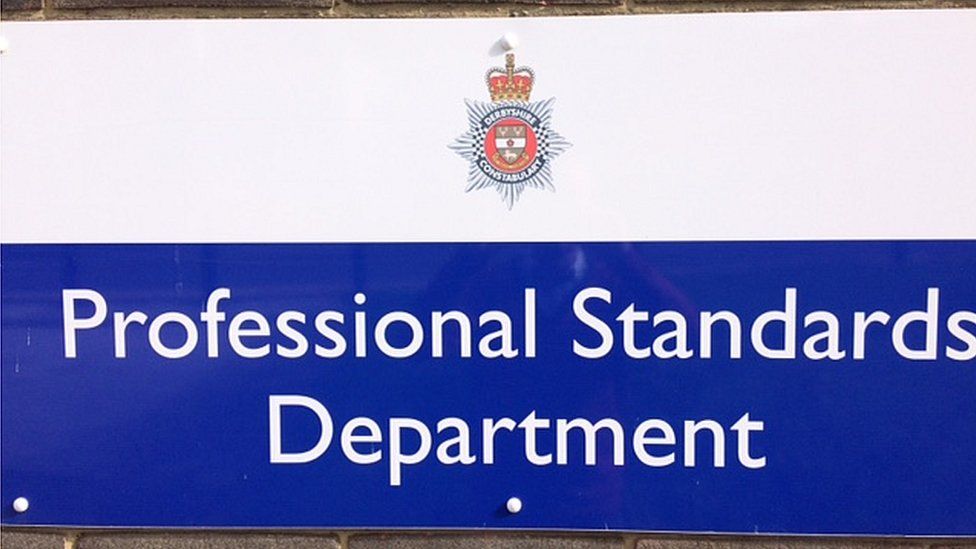 A police officer has been dismissed over a sex act in a police van and touching a colleague's bottom.
A misconduct hearing at Derbyshire Police headquarters heard Christopher Frost and a colleague used the vehicle while he was on shift last October.
Two days later he touched another officer's backside without her consent.
Frost had asked to be forgiven, but was told he had breached professional standards and the public had a right to expect better.
The panel was told Frost, who is married, and the first officer had exchanged flirty texts before he invited her to stay over shift while he had the police van.
The second incident involved another female colleague who had not consented, the panel was told.
There was debate as to whether he had abused his position as an acting sergeant and was therefore the senior officer in both cases.
Frost, who had been a police officer for 12 years, had told the tribunal: "I have let myself, my uniform and my family down. This inquiry has been a wake-up call for me personally."
The married father of three said finding out his daughter had meningitis led him to become distanced from his family, as he threw himself into his job and charity work.
Deputy Chief Constable Gary Knighton said: "We expect our officers to conduct themselves in a professional manner at all times and treat their colleagues and the public with respect.
"This officer failed to meet these expectations and has been dismissed after a gross misconduct panel found his actions amounted to a breach of the standards of professional behaviour."
Related Internet Links
The BBC is not responsible for the content of external sites.