Derbyshire nude charity tennis calendar runs into trouble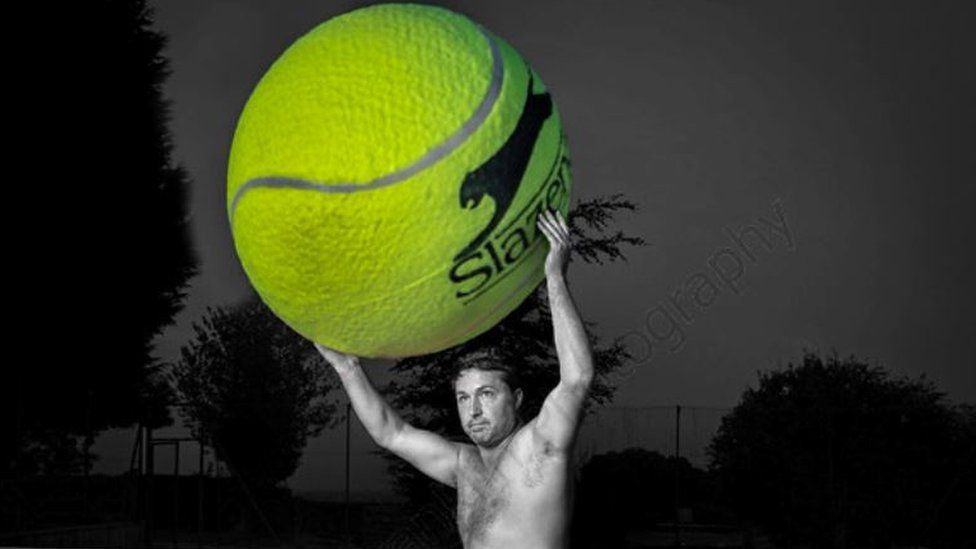 A risque tennis-themed charity calendar produced by a Derbyshire club has fallen foul of internet giants Facebook because of the amount of flesh on show.
Meanwhile, about 30 tennis clubs have turned down the offer of selling the calendars, which are raising money for the Alzheimer's Society.
The boost tool was used to promote a post about the calendar on Facebook but the company pulled the advertisement.
Facebook said guidelines clearly stated advertisements cannot contain nudity.
The pictures were taken at Belper Tennis Club on Christchurch Meadows in Belper and the poses rely on carefully placed balls, rackets and towels.
One shot echoes the famous Athena tennis girl poster of the 1970s, while another recalls the Wimbledon antics of the young John McEnroe.
Jo Williams, from Belper Tennis Club, came up with the idea. She said: "My mother has Alzheimer's disease and while I can't stop it in her case, we can perhaps do something about what happens to us and our children."
The calendar's photographer Ashley Franklin, of Milford, Derbyshire, said Facebook had done them a favour as the publicity was raising its profile.
He added that although he has had trouble trying to sell the calendar to tennis clubs - people on the tennis scene might be interested.
Ashley said: "I emailed at least 30 tennis clubs throughout the East Midlands, but only two bothered to reply. Not one of them wanted to take the calendar.
"Maybe we have misjudged people, maybe people think it is old hat. But I thought if you could raise funds by making people smile, that is what we wanted to do."
Facebook said its advertising guidelines clearly stated that adverts must not contain nudity because some audiences were sensitive to that kind of content.
The post is still on Facebook, but is no longer an advertisement.
Related Internet Links
The BBC is not responsible for the content of external sites.