Derby terror suspect 'pledged allegiance to IS'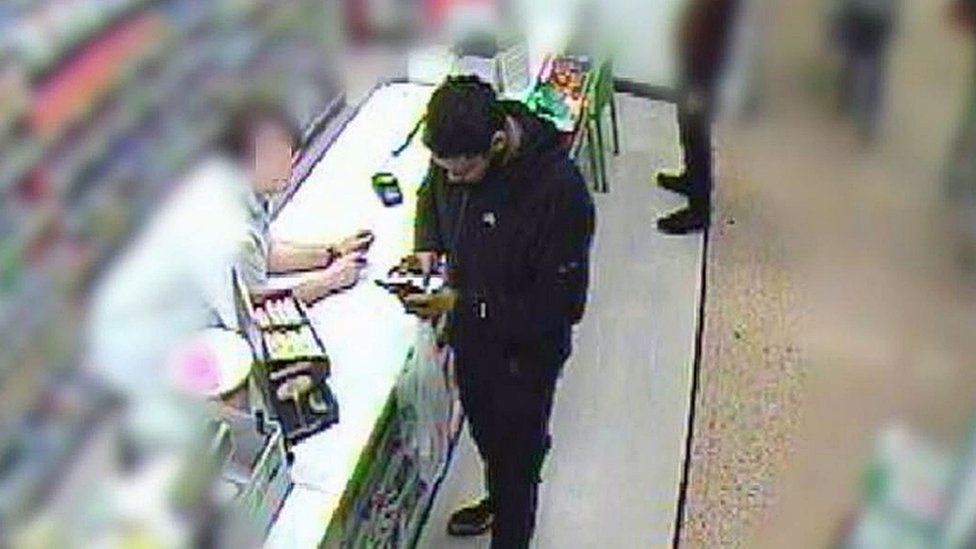 A factory worker contacted a man he believed was an IS commander to pledge allegiance to IS and ask for "an order", a court has heard.
Munir Mohammed, 36, from Derby, is on trial at the Old Bailey accused of plotting a terror attack using a homemade bomb with Rowaida El-Hassan.
The jury watched a video about making nerve agent ricin that was found at his home and they were told he exchanged messages with Ms El-Hassan about it.
They deny preparing terrorist acts.
The court heard in August 2016, he pledged allegiance to a man known as Abubakr Kurdi, whom he believed was an IS commander and offered to participate in "a new job in the UK", said to mean an act of terrorism.
Mr Kurdi responded to say he would be in touch and two weeks later he made a general call for a poison attack, the court was told.
Mr Mohammed, a refugee of Leopold Street, came to the UK in 2014 to escape oppression in Sudan, the court has heard.
The court saw messages he exchanged with Ms El-Hassan, 33, of Willesden Lane, north-west London, about where to buy plants containing the poison.
It is alleged the pair exchanged materials and views at a time when Mr Mohammed was planning an attack "motivated and inspired by what he had seen and heard on social media".
The court was told he spoke on the phone to Ms El-Hassan while he was shopping and she sent him a link via WhatsApp to a website advertising a bottle of hydrogen peroxide.
Prosecutor Anne Whyte QC told jurors his till receipt showed he bought a bottle of acetone-free nail polish remover.
The prosecution said he assumed he was buying a component of TATP (triacetone triperoxide) explosives, when in fact he bought the wrong product.
On his arrest on 12 December, police searched Mr Mohammed's home and found hydrogen peroxide in a wardrobe, and a bottle of hydrochloric acid in the freezer, the court has heard.
Mr Mohammed told police he was going to clean his car alloys with the hydrochloric acid and had been advised by Ms El-Hassan to use hydrogen peroxide to treat a burn.
His defence barrister, Charles Bott QC, said he had embraced British culture and was not a radical Islamist, nor did he belong to the so-called Islamic State.
He bought, repaired and sold cars and worked long factory night-shifts in Burton-upon-Trent, he told the court.
Mr Mohammed's possession of household items was "misunderstood" and he had no intention of making a bomb, Mr Bott said.
Related Internet Links
The BBC is not responsible for the content of external sites.