Teenager jailed for Derbyshire car crash death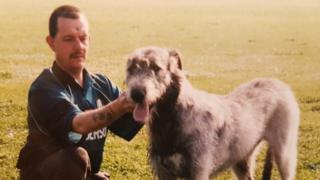 A woman who killed another motorist when she deliberately drove into his car has been jailed for nine-and-a-half years.
Abigail Andrews, 19, ploughed head-on into Andrew Mckenna's vehicle on Erin Road, Poolsbrook, in June 2016.
He was killed, while two colleagues who were passengers in the car were seriously injured.
At Derby Crown Court, Andrews was also banned from driving for nine years and nine months.
She was found guilty of manslaughter for causing the death of Mr McKenna and two counts of causing serious injury by dangerous driving for injuring the passengers.
Andrews, of Upper Newbold, Derbyshire, had tried to argue she was swerving to avoid a group of teenagers, but confessed to witnesses she had done it deliberately.
Derbyshire Police said eyewitnesses told them there was nobody in the road at the time of the crash and her car was under full control when the collision happened.
Det Sgt Darren Muggleton of Derbyshire Police said: "Andrews has never admitted the reasons for her actions that night so we may never know exactly what caused her to speed, head-on, into another car, with such tragic results.
"She had argued with friends minutes before the crash and may have done it to purposefully hurt herself, or to gain sympathy from people."