Woman choked unconscious and raped makes appeal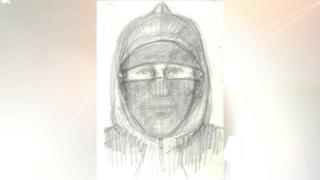 A man who choked a woman until she became unconscious then raped her on the street is still being hunted.
The woman, who said she came round to find the man attacking her before he choked her again, has worked with police to appeal for help to find him.
She was attacked in the early hours of 26 November in Queens Avenue, Ilkeston, Derbyshire.
Derbyshire Police is treating the attack as attempted murder and has released a video of her appeal.
The victim, who is anonymised in the video, said her attacker started to grab at her clothes while she was walking.
She said: "He strangled me until I passed out and when I came round he was raping me. He strangled me again and I passed out again. When I came round I was on my own on the floor was really cold.
"I had grazes all over me and I had a bang on my head and I was in a lot of pain. I tried to get my phone but I couldn't see properly so I shouted for help."
"If you think you know who it is, just come forward, as it could help someone else."
A leaflet with an artist's impression of the suspect will be posted to 40,000 homes in the Ilkeston area this weekend.
Det Ch Insp Gareth Meadows, who is leading the investigation, said: "We are hoping that the release of the video and the leaflets which are being distributed to homes locally will prompt anyone with information to come forward.
"We would like to speak to anyone that has information, no matter how insignificant it may seem. This was a brutal attack on a woman which has left her unable to enjoy this festive period with her family."