Council ridiculed for Christmas dinner sprout gaffe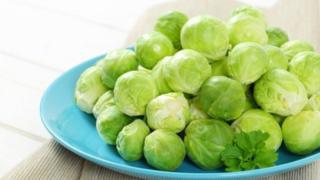 A council has been ridiculed for telling people how many sprouts to have with Christmas dinner.
A tweet advising festive diners that six is the magic sprout number drew reactions ranging from amusement to ire - with some branding Leicestershire County Council "food Nazis".
"Six sprouts = ONE portion. Don't overbuy", the authority warned.
A spokesman said: "We send out thousands of tweets... sometimes we get it wrong."
Ian Bloomfield replied: "Food Nazis now telling us what we should eat. I guess all potholes and resident problems are solved as you can afford to waste time tweeting nonsense."
But other responses were a little more light-hearted.
Bobby P quipped: "If we want to leave Brussels we will".
More on this story and others in the East Midlands
The council spokesman said: "We want residents to enjoy every aspect of Christmas Day, including the sprouts."