Homeless Derby pipe burst family back for Christmas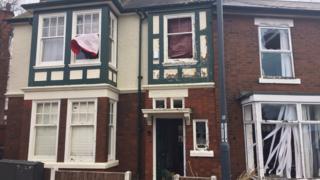 A family are back home for Christmas after being left homeless when a burst water main sent a huge jet of water and rocks crashing through their windows.
Leigh Gregory, his wife and three children were woken by debris smashing windows in their Derby home in March.
The Gregory family, from Chester Green, dashed to the floor above and huddled there for six hours before being able to leave.
They found temporary accommodation while the repair work took place.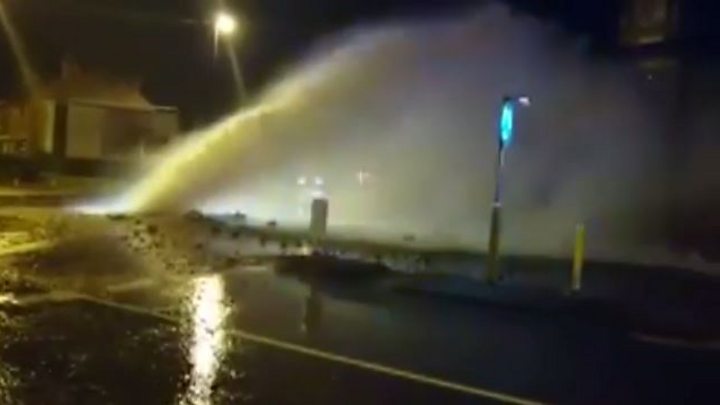 The burst pipe also damaged several other properties and cars.
Some eyewitnesses described the sound of the pipe bursting in Mansfield Road as "like a bomb going off".
Mr Gregory said: "We have only just moved in, but it will be nice to have Christmas back at home."
The whole of the bottom floor was flooded in the burst and a lot of repair work to the roof and the front of the house was also needed.
Mr Gregory added the first three months after the burst were just spent drying the house out. Then it had to be replastered, redecorated, and a new kitchen fitted.
"In the first three months it was a bit if a shell. It was a lot of work," Mr Gregory said.
Reflecting on what happened, he said: "Fortunately, we have another floor so we all managed to escape further up.
"I think it has hit us all at times. At times when we saw the place in broad daylight, you think, 'what a mess'.
"There are things we have lost and can't get back. That is what has affected us the most."