Derbyshire deer snapped in Chatsworth river crossing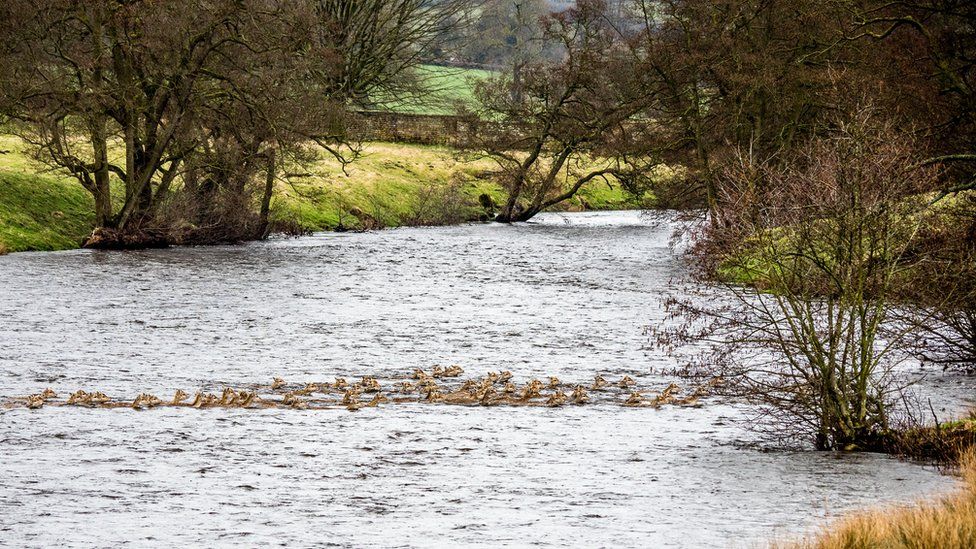 An amateur photographer said he had "never seen anything like it" as he snapped dozens of deer swimming across a Derbyshire river.
The animals came to the banks of the River Derwent on the Chatsworth Estate, before picking their spot and wading into the water.
Retired engineer Jim Bell, from Belper, took the pictures on Sunday morning.
The 73-year-old said the crossing looked like "a scene from the Serengeti".
"I've been taking photographs since I was 16 and I've never seen anything like that before," he said.
"I was just really lucky to be standing there."