Australia hostel stabbings: Mother to seek inquiry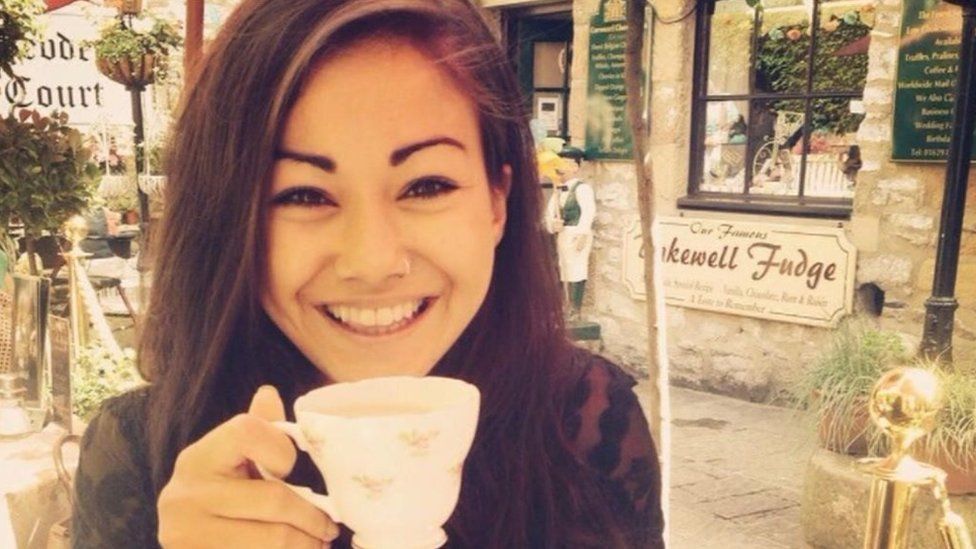 The mother of a 20-year-old backpacker stabbed to death by a paranoid schizophrenic is to seek an inquiry into her treatment before the attack.
Mia Ayliffe-Chung, along with fellow Briton Tom Jackson, was murdered in an Australian hostel in August, 2016.
Rosie Ayliffe said she agreed with this but wanted to know why Mia was allegedly refused permission to move to a room away from Ayad.
Ayad, a French national, was originally charged with 16 offences, including the murder of Ms Ayliffe-Chung and Mr Jackson.
But the 30-year-old was remanded to a mental health facility after appearing at the Mental Health Court in Brisbane on Thursday.
Psychiatrists told the court he had used cannabis almost every day since he was 12 and was suffering psychosis for a number of days before the attack.
Ms Ayliffe, from Wirksworth, Derbyshire, who travelled to Australia for the hearing, said she would not fight the court's decision.
She said: "Why was Mia put in a room [with Ayad] and then when she asked to leave that room, being refused permission?
"She was afraid and she asked to leave, that is what I have heard."
Ms Ayliffe added: "I have to trust the professionals and I have to trust those procedures and then I will find peace.
"That is not to say I have finished with this process, for I am going to ask for a coronial inquiry into the surrounding events."
A Queensland Courts spokesman said, now that criminal proceedings are over, the coroner will review the case to determine if an inquest is necessary.
The coroner can establish whether recommendations can be made to prevent similar deaths.
While he could not comment on the specifics of the case, he said: "Rosie Ayliffe can certainly request that an inquest be held and the Northern Coroner will consider her request.
"I am advised that the Northern Coroner's Office is in contact with Mrs Ayliffe."
Related Internet Links
The BBC is not responsible for the content of external sites.