National Trust buys Peak District meadows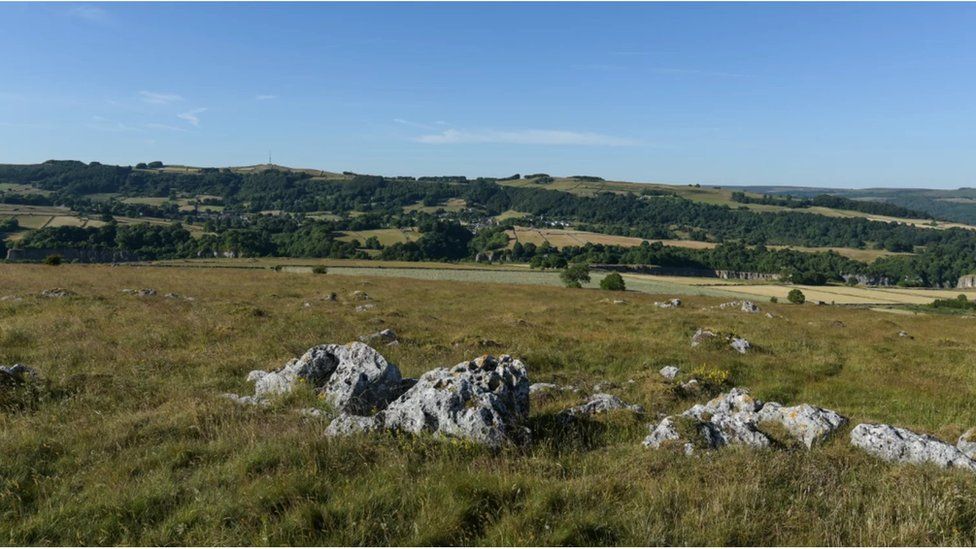 The National Trust has bought 460 acres (186 hectares) of farmland in the Peak District in a bid to help wildlife.
A total of 198 acres (80 hectares) has been purchased at High Fields in Stoney Middleton, alongside another 262 acres (106 hectares) bought at Greensides near Buxton.
It is the biggest farm land acquisition by the trust since it bought Trevose Head in Cornwall in 2016.
The money came from legacies left by supporters.
The geology and soils of the White Peak, the southern area of the Peak District national park in Derbyshire and Staffordshire, allow it to support a variety of fauna and flora, from early purple orchids and frothy white pignut to great crested newts and skylarks.
The trust said the purchase would allow it to join up 3,316 acres (1,342 hectares) of "nature friendly landscape" alongside other organisations.
The trust said 97% of grassland meadows in the UK were lost between the 1930s and 1980s due to the intensification of farming.
It said its aquisition would allow it to protect, bees, birds, bugs, butterflies and declining species of wildlife.
Jon Stewart, general manager for the National Trust in the Peak District, said the diversity of the meadows was "testament to the generations of farmers that have cared for them".
"Both farms support unusually large areas of hay meadows and flower-rich grassland which are not just beautiful to look at, but are important habitats for wild plants and insects in particular," he said.
Related Internet Links
The BBC is not responsible for the content of external sites.