Moorways: Row over plans to spend more on pool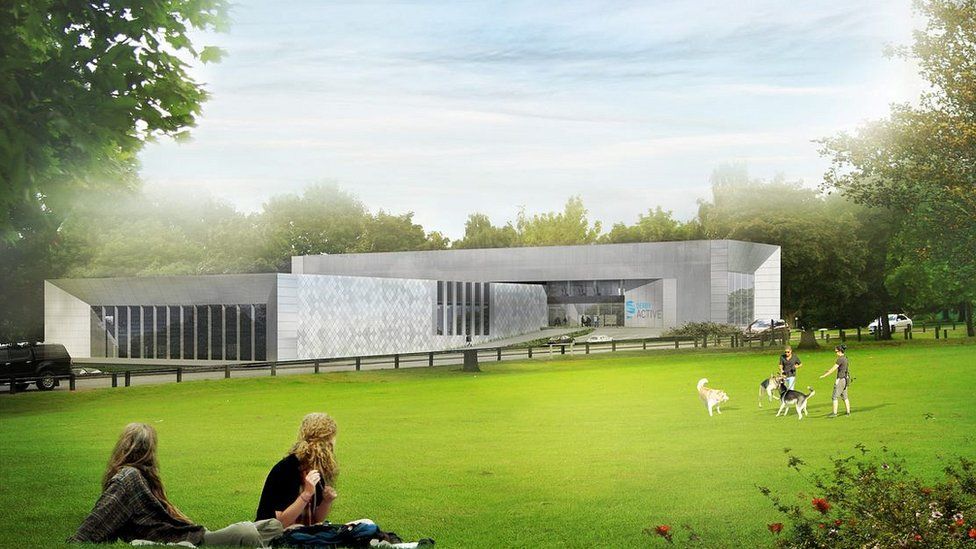 A row has broken out over council plans for a new swimming pool - after it said it wanted to spend more on the project.
Derby's new Tory-lead administration said it was reviewing the £33m plan for the long-running Moorways scheme.
It said it had "a bigger vision, more ambition" and wanted to include extra facilities - but insisted a figure of £7m additional costs was speculation.
The Labour group, which approved the previous plans, said the move was "unnecessary meddling".
Built more than 40 years ago, Moorways closed to the public in 2016 in an effort to save £350,000 a year in running costs.
The council set aside £20m for the new complex in 2017 but admitted the cost was likely to be higher.
A consultation on the plan later that year put a £33m price tag on the project.
Now the Conservative-led coalition, which won control in May, is carrying out a £95,000 feasibility study on expanding "family friendly" elements such as a wave generator and water slide.
Labour councillor Baggy Shanker said: "The frustration is this project was well scoped and consulted on publicly.
"It was on time, on budget and we just need to get on with it and build the facility."
But cabinet member Alan Grimadell said: "We possibly have a bigger vision, more ambition than Labour for the complex and felt the leisure facilities were too small."
The new plans come as the council is facing a near doubling of the cost of improvements to the A52 to £30m and a £23m budget shortfall over the next four years.
The feasibility study is due to report in October.
Related Internet Links
The BBC is not responsible for the content of external sites.