Man charged over Derby police station bomb threat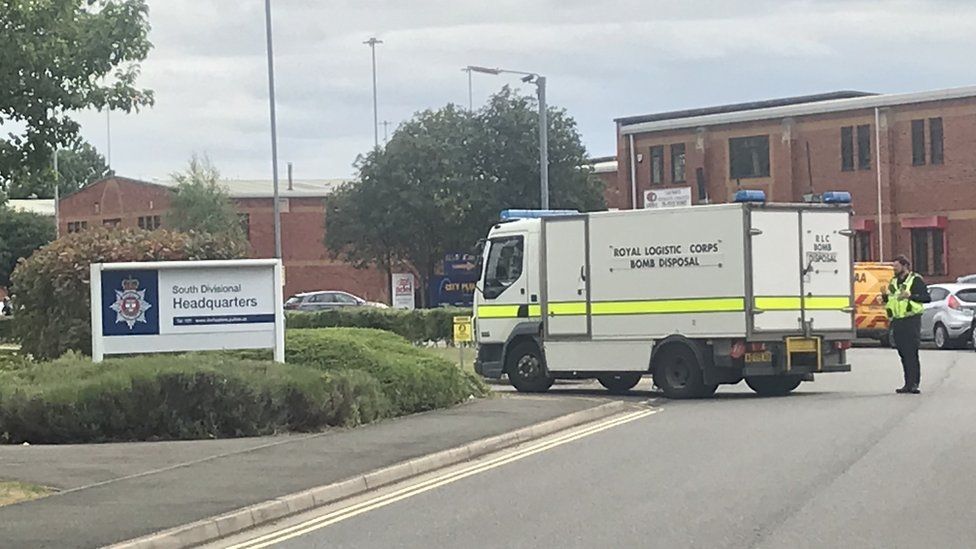 A man has been charged after a police station was evacuated due to a suspicious package being left inside.
The alarm was raised at St Mary's Wharf Police Station, in Prime Parkway, Derby early on Friday afternoon.
Explosive Ordinance Division attended and the package was later destroyed via a controlled explosion.
Piotr Gapsinki, 42, of Bembridge Drive, Derby, has been charged with communicating a bomb threat and is due to appear before magistrates later.
The road on which the station is located, Prime Parkway, was closed for about two hours.
Police said they were grateful for the patience shown by businesses in the area.