Drug dealer Alan Yeomans' seized valuables up for auction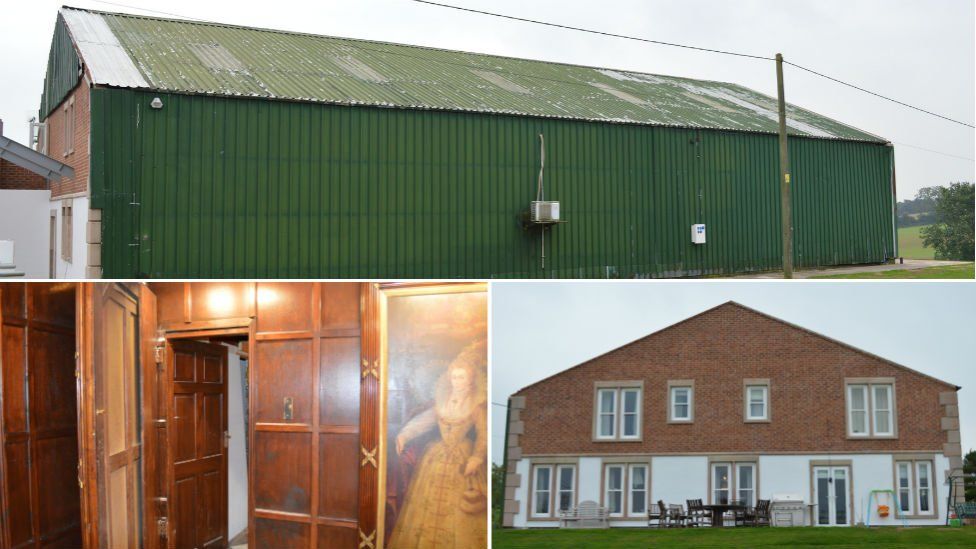 Thousands of pounds worth of artwork, watches and furniture found at a drug dealer's hidden luxury house are up for sale.
Alan Yeomans had disguised his £1.2m six-bedroom mansion, Shedley Manor, as a shed to avoid planning laws.
Police described it as an "Aladdin's Cave", with items including a £25,000 Rolex watch now to be sold at auction.
Yeomans had told officials he was bankrupt, living in a shed at the bottom of his mother's garden and all he owned was £300 of furniture and a £30 watch.
However, when police raided the house they found designer handbags, several pairs of Jimmy Choo shoes, antique furniture and several paintings, including three large 16th Century oil paintings.
Police said behind one of these oil paintings they found a secret room where Yeomans had been growing £40,000 worth of cannabis, which he had powered by stealing electricity from a nearby source.
They previously said all the items they took from the house amounted to £83,000.
The Insolvency Service carried out a seizure order to confiscate much of Yeomans' property and possessions in May.
During his trial at Derby Crown Court, Judge Nirmal Shant branded Yeomans "a liar" and a "fraudster".
He will now have to pay a confiscation order of £650,000 or face a further five-and-a-half years in prison.
Ahead of this month's sale, Trevor Palethorpe, from John Pye Auctions said: "This is a most unusual sale of a very wide variety of luxury items that could provide a bargain for art and fashion lovers.
"During his interview Yeomans declared he only owned one wristwatch which he valued at £30; the Gold Rolex Daytona in question we would estimate to make at around 350 times that figure."
Related Internet Links
The BBC is not responsible for the content of external sites.