Girl, 4, died hours after being sent home from Chesterfield hospital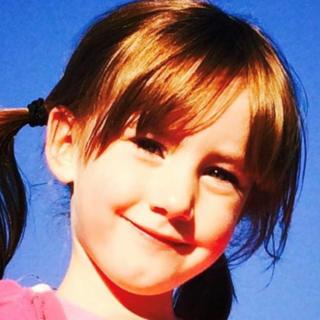 A four-year-old girl died hours after being sent home from a hospital when her routine operation was a cancelled, a inquest heard.
Gracie Foster, from Old Whittington, Derbyshire, went to Chesterfield Royal Hospital to have her tonsils removed in October 2015 but fell sick on the ward.
Her mother, Michelle Foster, told Chesterfield Coroners' Court a consultant paediatrician sent her home, believing she had a viral infection.
"I took her away to die," she said.
The inquest heard Gracie had seemed well in the days before her operation, with Ms Foster saying her daughter was "excited" to be missing school and going to her grandmother's house after the operation.
She was initially happy on arrival in hospital on the morning of 21 October 2015, but Ms Foster said she heard her daughter "cry out suddenly" from the play room.
When she went to see Gracie she complained of a sore throat and was taken to her bed, her mother said.
After Gracie was given pre-medication ahead of the operation she vomited, and Ms Foster said a nurse found her temperature to be 40.1C.
Ms Foster said her daughter was left alone for 90 minutes before being seen by Doctor Tim Ubhi, who she said only checked her tonsils and said she was suffering from a viral infection.
Despite her daughter seeming "floppy" and needing to be carried out of the hospital, Ms Foster took Gracie to her grandmother's home in nearby Dronfield.
"I had full trust in what the doctor was saying, even though he didn't do anything," she said.
"When I carried her away from hospital I thought she must be alright, but I took her away to die."
'Biggest shock'
Susan Rayner said her grand-daughter "wasn't her normal joyous self" and "very mardy" when she arrived at her home.
She told the court she was good at looking after sick children, and knew how to spot signs of meningitis.
When Gracie's condition deteriorated and could not take medicine at about 18:45, she got in touch with Ms Foster and Gracie's father, who she met at Sheffield Children's Hospital.
Soon after arrival at hospital Gracie became "absolutely covered in a purple rash", Ms Rayner told the court.
Ms Foster said it was "the biggest shock of my life" when she saw Gracie in hospital.
"She just didn't look like her at all," she said.
"I thought 'how has this happened?'"
A post-mortem report found a cause of death of Waterhouse-Friderichsen syndrome - a failure in the adrenal gland - meningococcaemia and neissera meningitidis infection.
The court heard Gracie's school in Dronfield, Lenthall Nursery and Infant School, had three weeks earlier sent out a letter about a boy who had been admitted to hospital with meningitis, but Ms Foster said the boy was in a different class and had little contact with her daughter and had presented with very different symptoms.
The inquest continues.
Follow BBC East Midlands on Facebook, Twitter, or Instagram. Send your story ideas to eastmidsnews@bbc.co.uk.