Gracie Foster death: Doctor 'wishes he could have done more'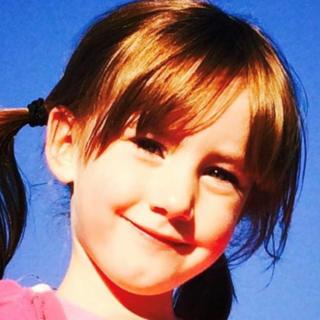 A doctor who saw a four-year-old girl before she was sent home from hospital and later died would have kept her in for observation had he known about her medical history, an inquest heard.
Gracie Foster went to Chesterfield Royal Hospital on 21 October 2015 for a routine operation but the procedure was cancelled when she became unwell.
She was discharged but died that night at Sheffield Children's Hospital.
Consultant paediatrician Tim Ubhi said he did not make a "formal" referral.
An inquest in Chesterfield heard Dr Ubhi was a locum at the hospital and had not previously dealt with Gracie before being asked to look at her tonsils, as they were due to be removed.
He told the court he believed a diagnosis of tonsillitis had already been made and he was only being asked to assess if she needed antibiotics.
He was unaware of Gracie had been well when arriving at hospital, that she had vomited after taking pre-operative medicine and that Ms Macdonald had earlier recorded a temperature of 40.1C, the inquest heard.
He said he believed Gracie, of Old Whittington in Derbyshire, had a temperature of 37.9C, but as she "did not appear to be particularly unwell" he did not ask for further observations.
"My involvement with Gracie was a very specific question on a child who I was led to believe had a diagnosis and was to be discharged," he said.
"In retrospect, I wish I had done more."
'System errors'
Dr Ubhi said had he run blood tests and found "significant signs of sepsis" or meningococcal infection he "would have acted".
He said he had since identified "factors" in how the hospital handled Gracie's case that "contributed to her sad demise".
"There were very clearly, I think, system errors at Chesterfield, which I believe have now been addressed," he said.
When asked by Robert Hunter, senior coroner for Derby and Derbyshire, if keeping Gracie in hospital may have saved her, Dr Ubhi said she may have lived had she received antibiotics by 15:00.
He said the evidence from Gracie's family suggested she was on a "pathway to significant sepsis" by 18:00, before she was taken to Sheffield Children's Hospital.
A post-mortem report found Gracie died from Waterhouse-Friderichsen syndrome - a failure in the adrenal gland - meningococcaemia and neissera meningitidis infection.
The inquest continues.
Follow BBC East Midlands on Facebook, Twitter, or Instagram. Send your story ideas to eastmidsnews@bbc.co.uk.