Covid-19: Chesterfield FC vaccinations 'within guidelines'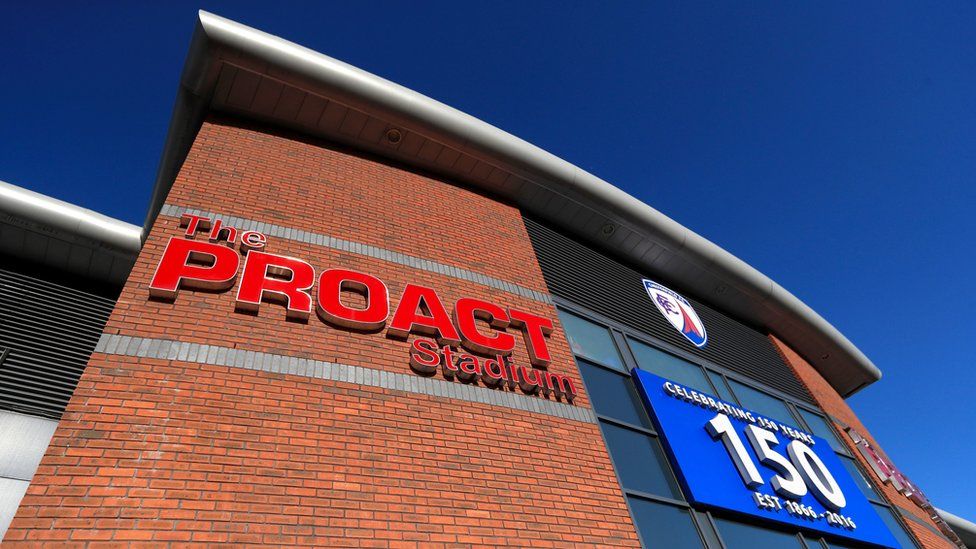 A medical centre that gave Covid-19 vaccines to football players acted within the guidelines, an investigation has concluded.
A probe was launched after Stubley Medical Centre in Dronfield, Derbyshire, vaccinated six Chesterfield FC staff members.
But a local NHS review has accepted the action was taken to avoid waste.
Three players and three non-playing staff were understood to have been given the Pfizer jabs earlier this year.
The club said at the time that most of those who received the vaccination were vulnerable.
'Exceptional circumstances'
A member of staff at the centre previously told the BBC they had been "desperately" trying not to waste the vaccines.
"They had to get there within 15 minutes or it would have gone down the drain," she said.
NHS Derby and Derbyshire Clinical Commissioning Group (CCG), which oversaw the probe, said at the time it was "unacceptable to jump the queue".
But it has now concluded the jabs were administered in exceptional circumstances, to avoid wastage.
It said: "The review found that a small number of patients who were not at that point in an eligible cohort had been vaccinated.
"This was done in line with NHS guidance that permits vaccinations for patients outside of the announced cohort in exceptional circumstances.
"The matter is now closed and we continue to be very grateful to staff... for their significant efforts and success in delivering the vaccination programme to date."
Chesterfield FC said they would not comment further on the matter.