Cyril McGuinness: No 'undue force' before kidnap suspect's death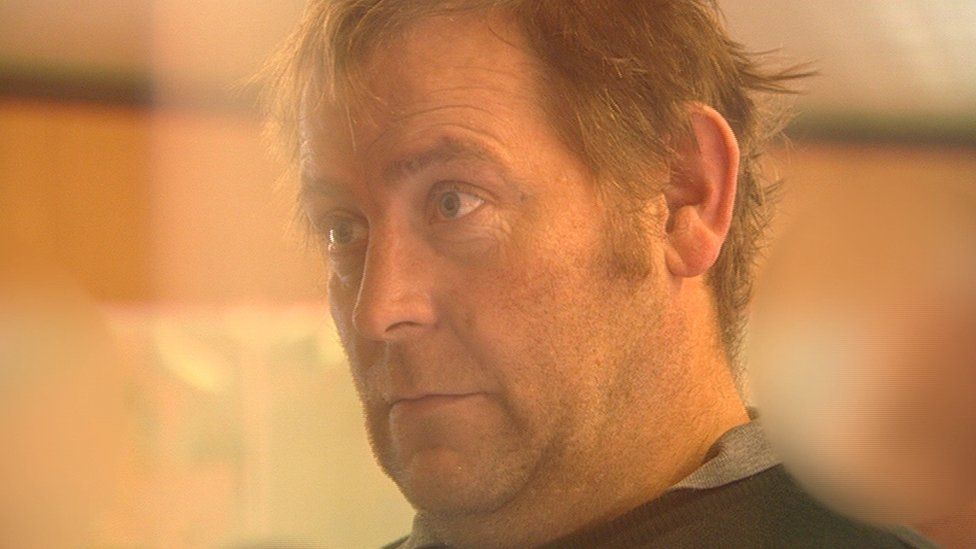 Investigators have found no evidence to suggest undue force was used on a suspect in a kidnap case who died while being detained, an inquest has heard.
Cyril McGuinness, 54, collapsed as police searched his home in Buxton, Derbyshire, in 2019 and was pronounced dead shortly afterwards.
He was a suspect in an investigation into the kidnap and torture of Northern Irish businessman Kevin Lunney.
A pre-inquest review into his death took place on Thursday.
An earlier inquest had heard Mr McGuinness was arrested at his home on Rockfield Road at about 07:00 GMT on 8 November 2019.
He collapsed 60 to 90 minutes later in the property, according to a police witness, and was pronounced dead at 09:55 GMT.
The inquest process was paused to await the outcome of a report by the Independent Office for Police Conduct (IOPC).
On Thursday a spokesman for the police watchdog told Chesterfield Coroner's Court its investigation had found "there was not evidence to suggest that undue force had been used or there was anything in the actions of police that would have contributed to his death".
"Clearly the stress of the entry into the property in the early hours of the morning is for any individual going to be stressful, but whether it was causative or incidental is impossible to say," the spokesman added.
Coroner Peter Nieto said Mr McGuinness had been suffering from a serious heart disease.
He said one of the areas he wanted to explore was whether Mr McGuinness had a heart attack because of the search of his home.
He added he also planned to look into whether "reasonable measures were taken on the day in view of any known medical issues" and whether CPR was undertaken correctly.
No date was set for the inquest but it was decided there should be a jury.
The raid on Mr McGuinness's home was part of a joint police operation across the UK and Ireland in which almost 20 properties were raided.
In September 2019 Mr Lunney, a Quinn Industrial Holdings (QIH) executive, was abducted by a gang of men as he was driving home from work in Kinawley in County Fermanagh.
His attackers beat him repeatedly, broke his leg, doused him with bleach and cut the letters QIH into his chest with a knife during a two-and-a-half hour ordeal.
The 50-year-old father-of-six was then dumped on a road in County Cavan, 22 miles (35km) from where he was abducted, and was found badly injured by a member of the public.
Related Internet Links
The BBC is not responsible for the content of external sites.