Soldiers' plea to evacuate Afghan interpreter and family from Taliban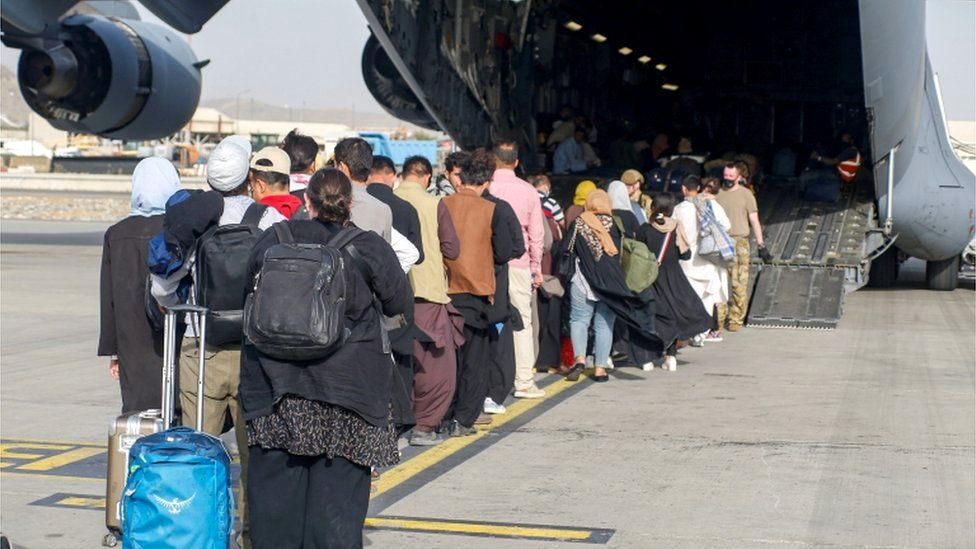 Former soldiers from Derbyshire and Nottinghamshire are battling to rescue their Afghan interpreter.
Their interpreter - who the BBC is calling Abdul - is in hiding with his family in Kabul after being turned away from evacuation flights following the Taliban's takeover of Afghanistan.
The Mercian Regiment veterans he helped keep safe while they served "feel we've left a man behind".
The last UK plane flying people out of Kabul left on Saturday, with Dominic Raab telling MPs on Tuesday more than 15,000 people had been evacuated by the UK from Afghanistan but admitting there were unknown numbers of eligible people still in the country.
Abdul told his friends he was turned away from several evacuation flights because he did not qualify for the Afghan Relocations and Assistance Policy (ARAP) scheme. He was not included because he had lost his job as an interpreter after being absent when his mother was ill.
Vance Bacon-Sharratt said he and his fellow soldiers "feel like we've left a man behind" and were desperate to help him get to safety.
"I'm absolutely gutted if I'm being honest - I feel like my country's let him down," he said.
"This man stood shoulder-to-shoulder with me... he wore the same flag as I did on his shoulder.
"Probably half of us wouldn't be here if it wasn't for him, [and] I've told him we'll never give up on him because he's family."
Paul Standen said he and his fellow ex-soldiers had been in contact with Abdul while he was in hiding.
"You can hear the fear in his voice," he said. "It's very concerning."
Josh Roberts urged the government to "take extreme ownership" and help people who aided British efforts in "such a long conflict".
"You can't provide that role for so long and not be classed as our people," he said.