Teen robbers jailed after two-month 'reign of terror'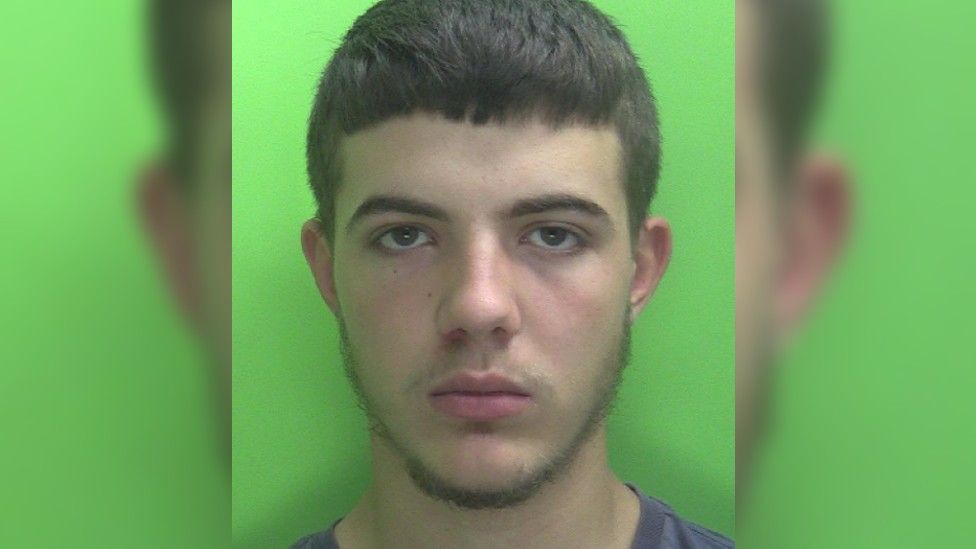 Two teenagers who used knives, hammers and imitation firearms to carry out a string of robberies over a two-month "reign of terror" have been sentenced.
Logan Davies, 19, and a 16-year-old accomplice targeted at least 15 people in Nottingham, Skegness and Long Eaton, Derbyshire, in July and August 2020.
Some victims were threatened while others were physically attacked.
The pair were both sentenced at Nottingham Crown Court after pleading guilty to dozens of offences.
Davies, of Rose Close, Nottingham, admitted 17 offences and was detained for 11 years and two months.
The 16-year-old, who cannot be named due to his age, pleaded guilty to 19 offences and was given eight years and ten months' detention.
Nottinghamshire Police said one of the robberies saw a man in Nottingham threatened with a knife and punched repeatedly before his phone, watch and keys were stolen.
The most recent incident involved another teenager being struck with a hammer near Skegness Pier.
The pair were initially arrested in August 2020 on suspicion of committing four robberies but further investigations led officers to link the pair with other incidents.
Det Con Natasha Ullyatt said: "The level of violence used by Davies and his accomplice had a significant impact on the victims and today's sentences reflect the seriousness of what they did.
"Some of the victims decided to leave their jobs as a result of what happened to them and others required hospital treatment.
"It's fair to say I've never come across anything like this case in my eight years of policing and I hope I never will again."
Related Internet Links
The BBC is not responsible for the content of external sites.