Driver avoids jail after motorcyclist dies in Peak District crash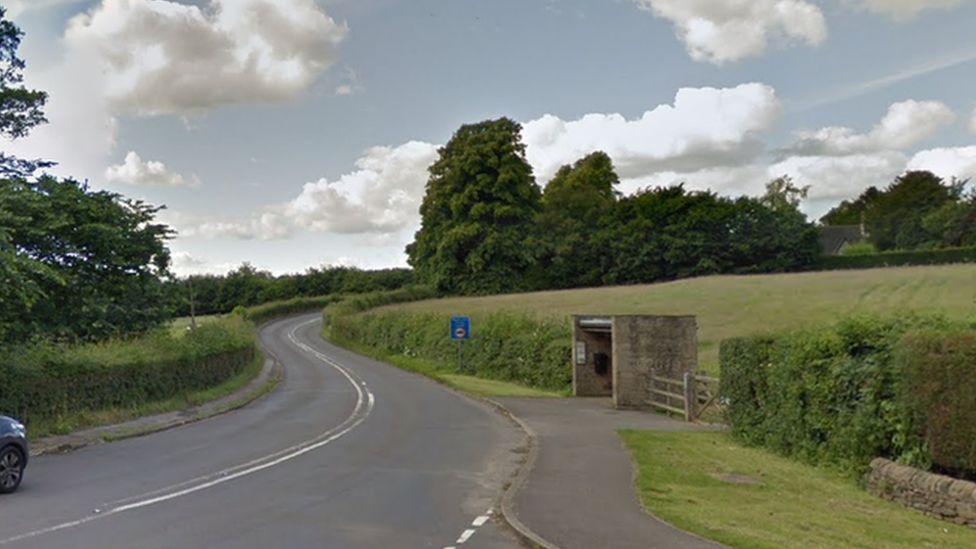 A driver who killed a motorcyclist and hit two other bikers has been handed a suspended sentence.
Tina Clifford was riding a Harley Davidson with her husband and a friend on the B6012 near the Chatsworth estate in Derbyshire when the crash happened at about 17:20 BST on 26 July 2020.
She died at the scene after suffering severe pelvic injuries.
Derby Crown Court heard Alexander Caldicott lost concentration while driving.
The 28-year-old, of Bonsall Lane in Matlock, pleaded guilty to causing death by careless driving and received a six-month sentence, suspended for two years.
He was also disqualified from driving for two years, must complete 300 hours of unpaid work, pay a victim surcharge and spend six months living under a curfew.
The court heard Caldicott had been playing golf near Sheffield and was returning home in his mother's 4x4 vehicle.
A witness said he began "weaving" in his lane shortly before the crash, which happened between Beeley and the Chatsworth Estate.
His vehicle hit a grass verge, after which he over-corrected and ended up on the wrong side of the road, hitting bikers coming the other way.
Judge Shaun Smith QC said: "Such was the sudden nature of the collision [Ms Clifford] had no time to react."
As well as the fatal injuries to Ms Clifford, Mr Clifford suffered a broken foot and their friend a broken hand from the crash.
There was no evidence of either party speeding, and Caldicott was not impaired by any substance when the crash occurred.
The court heard Caldicott had recently returned to the UK from Canada as a result of the Covid pandemic and to help his family deal with his father's ongoing mental health issues.
Sentencing, Judge Smith referred to a number of positive character references describing him as "a good, hard-working, respectable young man".
He said a letter written by the defendant to the Clifford family was "heartfelt", adding suspending a custodial sentence would allow Caldicott to accept a place to train as a primary school teacher.
"Careless acts, of course, are something that we are all capable of, particularly when driving a car," he said.
"It's a very rare case where these careless acts lead to such tragic consequences."
Related Internet Links
The BBC is not responsible for the content of external sites.