'People tell me I don't look like a polar explorer'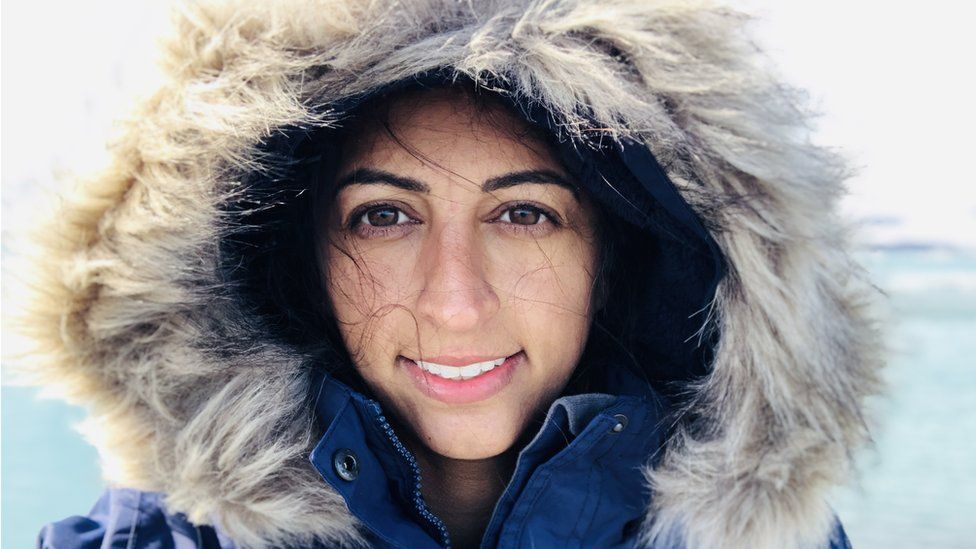 An army officer is hoping to become the first woman of colour to complete a solo expedition across the South Pole.
Preet Chandi will face strong winds and temperatures as low as -50C when she sets off on the 700-mile trek.
The 32-year-old pulled a tyre across the streets of Derby for her training and said she hopes to inspire other people to "push boundaries".
She said people at her local gurdwara were surprised she was undertaking the challenge.
"A lot of people tell me I don't look like a polar explorer," said Capt Chandi, an army physiotherapist.
"It's considered out of the norm for an Asian woman to do this - it's different.
"And that's part of the reason why I wanted to do this - for people who don't fit a certain image."
Capt Chandi, from Sinfin, joined the Army aged 19 and completed the Marathon des Sables - a 156-mile race across the Sahara Desert - in 2019.
Under the name "Polar Preet" she has spent two years training, including a 27-day trip to Greenland where she faced extreme weather conditions.
She sets off on Sunday and hopes to complete the trek over 45 days by January next year.
Capt Chandi said many people in her community did not understand why she was attempting the trek.
"It's been hard to explain to my family what I'm doing," she said.
"At the gurdwara I did a talk and tried to explain I was going to the South Pole and they thought I said 'to Southall'.
"It's so far from where they understand. My aunt thought it was near Norway.
"I hope it makes other people from an Asian background get outdoors and try new things, which can be hard to do when it is so far out of your comfort zone."
Related Internet Links
The BBC is not responsible for the content of external sites.