Derby taxi CCTV system plan considered by council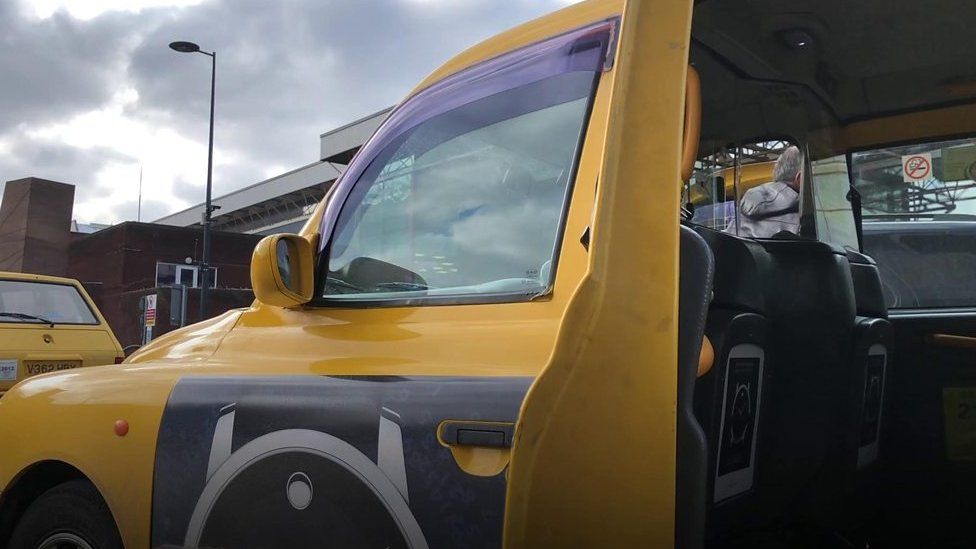 The possible mandatory fitting of CCTV cameras in taxis in Derby is meeting resistance from drivers themselves.
Derby City Council is to discuss a report and proposed public consultation on the idea at a meeting later.
The report said cameras would improve driver and passenger safety but would cost about £500.
But driver Maddy Ahmed said while he backed the idea in principle, the price tag meant it should be left to individual choice.
The Local Democracy Reporting Service said the report highlighted CCTV in taxis can provide a safer environment for drivers and passengers by deterring and preventing the occurrence of crime, reducing the fear of crime, assisting the police in investigating incidents of crime and assisting insurance companies in investigating motor vehicle accidents.
It also stated: "Any CCTV system would be required to be of a high specification so that images were clear enough for use in any litigious (legal or court) purpose.
"There is an approximate cost to vehicles owners of approximately £500."
The report adds some councils in the UK have a "mandatory condition" for the fitting of the cameras - meaning drivers in Derby would have to pay the fee.
But Mr Ahmed, from local firm PJ Cars, said: "I think it is a brilliant idea for the driver's safety and the passengers' safety. I think it should go ahead.
"There's so many situations where this problem with the customer and the driver and it goes further with the police. CCTV can save one another - you can see whose fault it is, it's all there.
"The cost is concerning, and drivers are struggling with the fuel crisis at the moment. This on top would be a bit of a burden but I think it should be a choice for the driver."
Members of the city council's licensing committee will discuss the subject at the meeting where it is expected they will approve a 12-week public consultation.
The authority said there was a total of 985 taxis, including almost 200 Hackney carriages, in the city which but could not give a figure on how many already had CCTV.
Related Internet Links
The BBC is not responsible for the content of external sites.