Councillors agree on £6m government-imposed budget cuts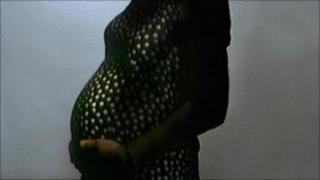 Children's services and transport will lose £5m in the next year due to cuts in Devon County Council's budget.
Councillors met to debate a budget reduction of £6m imposed by the government for the coming year.
To meet the savings it was decided that £3m would be taken from the children and young people's budget and £2m from transport schemes.
Council leader John Hart said: "People are going to lose jobs and people are going to lose some services."
Mr Hart said: "We've tried where we can to reduce the service, rather than wipe the service out."
Speaking about the loss of money for children and young people's services, Vanessa Newcombe from the Liberal Democrat group, said: "Young people won't get the support to go into work, anti-social behaviour will increase, entry into the criminal justice system for some young people will go up because the youth service does a lot of presentation work."
But reductions in free school transport escaped the cutbacks agreed so far by the council.
It means eight to 11-year-olds who live more than two miles from their school will still be able to get a free bus.
The council also agreed to support 16 village post offices which will receive £4,000 each over the next two years.
Careers advice funding could be cut by £600,000, while £122,000 could be axed from the service which offers help to teenagers who are pregnant.
Mr Hart said having such big savings imposed on them had made the council focus very clearly.
"We will do the best we can for the money we have available," he said.
Liz French, a spokeswoman for the union Unison, said: "The council is a very large employer and 100 jobs may not seem so many when you look at the bigger picture, but this is on top of other planned cuts which were announced just before Christmas."
'Knock-on effect'
Those include more than 400 jobs in residential services over a four-year period.
"It's not just about the cuts in posts - it's about the cuts in services," Ms French said.
"I accept we have to cut our cloth accordingly, but this is too much, too quickly."
Jeremy Filmer Bennett, from Devon and Cornwall Business Council, has warned the council cuts could have a "knock-on" effect on local firms who have previously been reliant on council contracts which may be stopped.