North Devon MP launches online water rates survey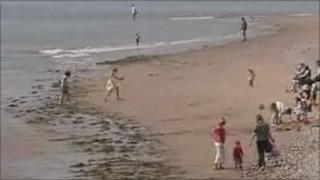 A Devon MP has launched an online survey for residents in the south west to voice their opinions about water rates.
Nick Harvey, MP for North Devon, launched the Water Bills Survey on his own website.
South West Water (SWW) customers can submit their opinions about water bills which will be presented to water regulator, Ofwat.
SWW customers pay high water rates due to the cost of cleaning the coastline.
Walker Report
Mr Harvey said: "It is simply unfair that we in the south west pay much more for water than anywhere else in the country, and this is despite having some of the lowest incomes in England.
"I hope local residents will participate in my survey, the findings of which I'll be presenting to Ofwat."
It is estimated that three out of 10 people in the south west are in 'water poverty', with bills costing more than 3% of their income.
Ofwat and SWW are currently considering the findings of The Walker Report, a government report which looked into possible ways of reducing the cost of water in the south west.
Possible solutions included customers across the country paying more for their water, or introducing a 'seasonal tariff' with increased charges during the summer months in the south west.
Ofwat and SWW are currently considering the findings of the report.
Mr Harvey said: "I look forward to Ofwat's final review of the report, but local people should also have their say. "