Exeter flood defence plans to go on show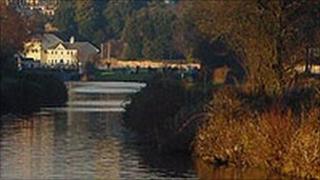 Plans to improve Exeter's flood defences will go on public display.
The Environment Agency said the flood defences needed improving because the River Exe cannot contain heavy rainfall without flooding.
The defence schemes were last improved after major flooding in 1960 when 1,200 homes and businesses in the city were flooded.
The plans will go on display to the public on 20 July at the Riverside Christian Centre
Steve Rendell, from the Environment Agency, said: "While Exeter hasn't suffered anything like the floods of 1960 in recent years, it is important to remember the devastating floods in places like Boscastle and the need to be prepared.
"We think there is a good economic case to improve the current scheme and further reduce the flood risk to Exeter."