Nursery to reopen after Vanessa George abuse inquiry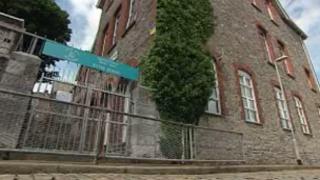 A Plymouth nursery shut because of the Vanessa George paedophile investigation is to reopen under a new name.
Little Ted's in Efford closed last June after police started investigating abuse carried out by George, who was jailed in December.
The newly-named Greenshoots nursery will open in September and be run with Laira Green Primary School.
A board of trustees will oversee the nursery.
'Safe place'
Kath Hancock, chairwoman of the Heart of Efford Community Partnership in Plymouth, said the newly-formed board and the new name would help people move on.
She said: "There is a need for a nursery still and it seems the obvious place to be is to be linked to the school, so the school can oversee what goes on, along with the trustees.
"It will also obviously give the confidence back to the parents that a nursery is a safe place to take your child."
George, 40, from Plymouth, used a mobile phone to take pictures of herself abusing toddlers at the nursery.
She was jailed indeterminately at Bristol Crown Court last December after admitting seven sexual assaults and six counts of making and distributing indecent pictures of children.
The mother-of-two was told she would serve a minimum of seven years.
No other staff at Little Ted's were involved in the abuse.