Bookkeeper who stole £900,000 jailed for four years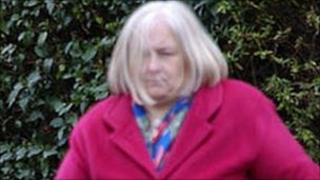 A 51-year-old bookkeeper who admitted stealing nearly £900,000 from a Devon company has been jailed for four years.
Last month Deborah Wolstencroft, 51, from Plympton, admitted thefts of £877,000 from Marquesa Search Systems at Chagford between 2001 and 2009.
She spent most of the money on cruises, including some on the QE2, plus tickets to fly on Concorde.
Sentencing her at Exeter Crown Court, Judge John Neligan said she had committed a "serious breach of trust".
'Planned system'
Wolstencroft, last living at Wolridge Avenue, admitted six charges of theft for the £877,000. She also admitted attempting to steal a further £4,216.20.
The judge jailed her for four years for the thefts and two years for the attempted theft, with the sentences to run concurrently.
Wolstencroft, who earned £15,000 a year, paid the stolen money into her own accounts from the company which searches for patents and copyrights.
She told police that she stole the money to try to keep her late husband alive after she discovered he was an alcoholic.
The 51-year-old said she had booked cruises around the world to keep him away from drinking.
Sentencing her, Judge Neligan said she had abused her position within the company "in a very serious way".
He said: "It was, in my view, a planned system to steal. It was a substantial and serious breach of trust."
However, he added that her guilty plea had saved about £100,000 of taxpayers' money that would have been spent to unravel the thefts using forensic accountants.