Inquest told of expert's river warning to Devon hikers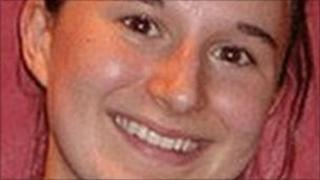 An inquest into the death of a 14-year-old Devon girl who drowned on a hike has heard how walkers were advised to only cross the shallowest of water.
Charlotte Shaw, from Frithelstock, was training for the Ten Tors challenge on Dartmoor in 2007 during bad weather when she fell into the Walla Brook.
She died from cardiac arrest as a result of drowning.
Andrew Hodges of Dartmoor Rescue Group told the inquest he had warned walkers that crossing swollen rivers was hard.
Mr Hodges told the coroner's court at Exeter that he had informed various members of the weekend training groups that to cross a swollen river was a skilled and difficult operation.
He added that he suggested to the walkers that only the most shallow water must be attempted.
Charlotte, who was part of a party of 10, was throwing a bag to the other side of the fast-flowing river when she fell in.
The inquest has only just resumed after being halted in December to consider whether criminal charges should be brought.
Conflicting evidence
However the the Crown Prosecution Service (CPS) subsequently said there was insufficient evidence to pursue a charge of manslaughter.
Earlier in the inquest conflicting evidence was given about whether the trip should have been abandoned because of the "atrocious" conditions.
Two members of the team said Charlotte "begged" teachers to abandon the trip, but the group's navigator said both she and Charlotte had been happy to continue.
The Ten Tors challenge, which this year celebrated its 50th anniversary, is organised by the Army and sees teams of 14 to 20-year-olds endure a two-day hike of up to 55 miles (88.5km) across Dartmoor.
The youngsters must carry their kit, cook for themselves and use survival and navigational skills.
The inquest is expected to finish in October.