Call for potential housing sites on Dartmoor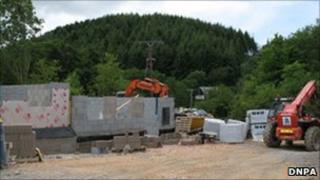 Landowners on Dartmoor are being asked to provide details of potential housing sites on their land.
Dartmoor National Park Authority is looking for land which could be developed into housing sites for local communities.
The "call for sites" encourages people to consider greenfield and previously developed land for housing.
Sites along the A30 and A38 are also being called for as prospective gypsy and traveller transit pitches.
Landowners should supply details of sites for assessment before 1 October.