Student killed couple to pay debts, court hears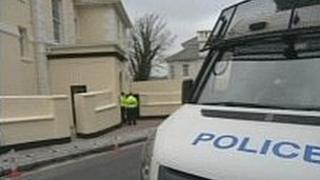 A student deep in debt murdered an elderly Devon couple for their money, a court has heard.
Exeter Crown Court was told how Odai Salah, 29, told Rosemary Windle, 72, and Maurece Smith, 71, from Torquay, he was a successful businessman.
The law student at Glasgow Caledonian University had debts of £170,000, said Paul Dunkels, prosecuting.
Jordan-born Mr Salah, of Windsor Road, Torquay, denies murdering the couple on 8 January.
The court heard Mr Salah had got to know the couple after pretending he could help Mrs Windle's business, making linen for rich clients in the Middle East.
Then friends, banks and finance companies put pressure on him to repay their money.
Mr Dunkels said that Mr Salah went to the wealthy couple's flat in Warren Road, Torquay, and strangled Mrs Windle and stabbed and suffocated Mr Smith.
He fled with cheque books and credit cards as well as a camera and lenses, which he sold.
Mr Dunkels said he even returned to the flat to check that the elderly couple had not been discovered.
"This gave him more time to get the cheques he had stolen, having forged the signatures, cleared by the bank," he said.
The case continues.