Plymouth man released in baby murder investigation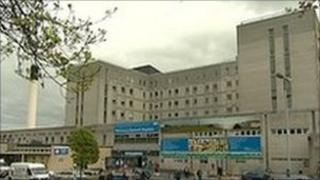 A man arrested on suspicion of murdering a one-month-old baby girl has been released on bail by police.
The 22-year-old, from the Plymstock area of Plymouth, was questioned over the death of Roxie-Jo Hopkins-Roach, also from Plymstock.
She died from a head injury on 24 September after being admitted to Derriford Hospital in Plymouth the previous evening.
An inquest into her death was opened and adjourned in Plymouth on Tuesday.
The baby's family said in a statement: "This is an extremely difficult time for the whole family. We miss Roxie so much.
"We would like to thank the people of Plymouth who have left us supporting comments. We are coping the best way we can."
A spokesperson for Devon and Cornwall Police said: "This type of investigation is complex and usually lengthy.
"We recognise and understand that this is a very difficult time for the family and we will do everything we can to help them throughout the investigation."