Weather 'unexceptional' Ten Tors inquest told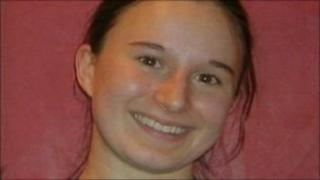 A teacher in charge when a Devon schoolgirl died on Dartmoor has told an inquest the weather was "unexceptional".
Charlotte Shaw, 14, died when she fell into the rain-swollen Walla Brook in March 2007.
She was one of a party of 10 from Edgehill College in Bideford, now known as Kingsley School, taking part in training for the Ten Tors Challenge.
Chris Fuller said he had told a member of the group not to cross the river.
The Ten Tors is organised by the Army and involves teams of 14-to-20-year-olds enduring a two-day hike of up to 55 miles (88km) across Dartmoor.
Mr Fuller told the inquest at Devon County Hall in Exeter that the children had been warned that Dartmoor weather was unpredictable.
But he said it was "essential for pupils to train in rainy and windy conditions" and the weather was "unexceptional for Dartmoor".
During the previous day the youngsters had been given advice on crossing water by a member of the Dartmoor Rescue Group.
He said the advice was to go around water and avoid it.
When he was alerted by phone of their problems crossing Walla Brook, Mr Fuller told the hearing that he had told a member of Charlotte's group not to try to cross the river.
He said the youngsters were unaccompanied because they were doing well and wanted to prove what they were capable of.
He said: "If there had been any doubts they wouldn't have been by themselves."
The hearing continues.