Ten Tors leader rejects tears claim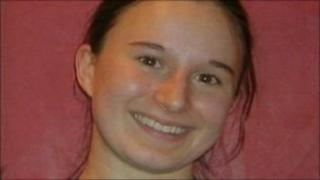 A teacher in charge of a school training trek on Dartmoor in which a teenager died has rejected claims that pupils had been in tears.
Chris Fuller was giving evidence at the inquest of Charlotte Shaw, 14, who drowned in the Walla Brook in 2007.
She was one of a party of 10 from Edgehill College in Bideford, now known as Kingsley School, taking part in training for the Ten Tors Challenge.
Some girls have said they were in tears asking to come off the trek.
The barrister for Charlotte's mother read out part of the evidence of one of the girls, Yasmin Moore.
It said: "We all decided we wanted to come off the moor - it was raining and we were wet and cold. Most of us were in tears. Chris Fuller would not let us off."
Mr Fuller said: "They were not in tears. They were delighted with themselves. I am very surprised at that evidence."
Another girl has told the court "most girls were crying".
Mr Fuller said: "I completely disagree with that statement.
"If this was the case I would have been more than happy to let them off the moor."
The Ten Tors is organised by the Army and involves teams of 14-to-20-year-olds enduring a two-day hike of up to 55 miles (88km) across Dartmoor.
The hearing continues.