Dawlish street lights off to save money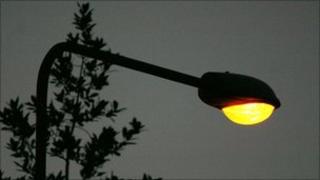 Hundreds of street lights in a Devon seaside town are being turned off at night to save money.
Dawlish will join 25 towns in Devon to stay dark between 1230 and 0530, after councillors agreed a six-month trial.
Other towns are being encouraged to switch off their lights in a rolling programme around the county aimed at saving about £500,000 a year.
Central streets in Dawlish including Old Street, Park Street and Queen Street will be exempt.
Town councillor Andrew Turpin said there had been eight negative responses in consultation.
He said: "There are 1,066 street lights and 1,000 will be going off, which is a significant amount of energy which will be saved.
"We are all being told to change our lifestyle so we have to start taking action somewhere."