Teacher says students were 'warned' on Ten Tors trek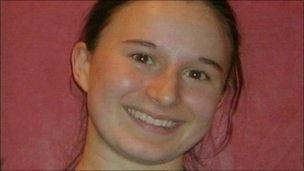 The teacher in charge of a school training trek on Dartmoor in which a teenager drowned has said the team were told not to cross a brook.
Chris Fuller was giving evidence at the inquest of Charlotte Shaw, 14, who drowned in the Walla Brook in 2007.
She was one of a party of 10 from Edgehill College in Bideford, now known as Kingsley School, taking part in training for the Ten Tors Challenge.
Mr Fuller said the team was repeatedly told to walk around the brook's source.
He said that the team had not been due to cross the Walla Brook during their training trek.
But had been told repeatedly of the benefits of walking around its source to Hanging Stone Hill where they could walk along a path.
Mr Fuller, the team manager, also told the inquest that he could not remember receiving any phone calls warning him of the poor weather conditions or of any of the girls wanting to come off the moor.
Some girls have given evidence saying that they were crying and asking Mr Fuller to end the trek.
He said he did not remember the girls being upset, and said he remembered them being in good spirits and determined to continue.
The Ten Tors is organised by the Army and involves teams of 14-to-20-year-olds enduring a two-day hike of up to 55 miles (88km) across Dartmoor.
Related Internet Links
The BBC is not responsible for the content of external sites.