Devon driving instructor admits sat-nav speeding scam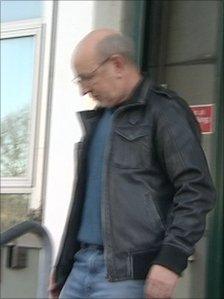 A driving instructor who falsified sat-nav data to evade a speeding charge was caught out by the clocks going back.
Shaun Richards, 49, of Exeter, Devon, was caught speeding on the A386 on 1 June 2009, Plymouth Crown Court heard.
He drove the same route in January 2010 at the correct speed and changed the date on the sat-nav data to 1 June but forgot to change the time back to BST.
He was warned he faced a possible jail sentence after admitting perverting the course of justice.
The court heard he had used software on his computer to doctor the data on his sat-nav.
He had been accused of speeding at 54mph in a 40mph zone while driving between Exeter and Tavistock.
Pc Dave Williams, of Devon and Cornwall Police, said Richards had gone to "extreme lengths" to try to prove his innocence.
He added: "The big problem he had was that he forgot about the clock change [from BST to GMT] and there was an hour difference in the time."
Judge Francis Gilbert warned Richards that he may receive a prison sentence when he returns for sentencing next month.
Related Internet Links
The BBC is not responsible for the content of external sites.