Bends fraudster to repay cash or face more jail time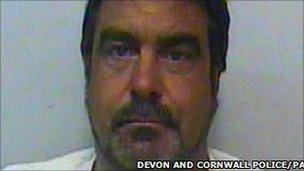 A diving school boss who conned the NHS out of £250,000 for fake bends victims must repay some of the cash.
Health trusts were conned into paying £6,500 for each fictitious treatment of bogus divers at a decompression chamber in Plymouth owned by David Welsh.
The 51-year-old, from Plymstock, Devon, was jailed for five years and three months in 2009.
Now, a judge at a Plymouth compensation hearing has ordered Welsh to repay £90,000 or serve another 21 months.
Welsh claimed the divers were all suffering from the bends - but many were not divers and some could not even swim.
The bends, or decompression sickness, is a condition caused by divers surfacing too quickly which can dangerously increase nitrogen levels in the blood.
Several had been recruited in pubs and paid £200 in return for the names, addresses and national security numbers.
Welsh then used this information to bill health authorities across Britain for fictitious treatment which was never given to the "victims".
Welsh was found guilty of conspiracy to defraud the NHS and perverting the course of justice.
The three-day compensation hearing at Plymouth Crown Court heard Welsh had lived the high life on the proceeds of his crime, but his total assets now added up to just £90,000.
Judge Ian Leeming QC said although Welsh no longer owned any boats or cars and his business was insolvent, he stood to gain a £60,000 share from the sale of his marital home and £30,000 from the sale of a villa in Turkey.
Welsh had claimed his share of his house in Plymouth had been handed over to his wife several years ago and the villa in Turkey was seized by its previous owners.
The judge rejected his claims but accepted that Welsh did not have any money stashed away abroad.
Diving instructor Michael Brass, 46, from Liverpool, who helped Welsh recruit the "divers" was also found guilty of conspiracy to defraud the NHS and perverting the course of justice.
He was jailed for two-and-a-half years in February this year after skipping bail and going on the run to Cyprus.
Fort Bovisand diving centre is now under new management.
Related Internet Links
The BBC is not responsible for the content of external sites.